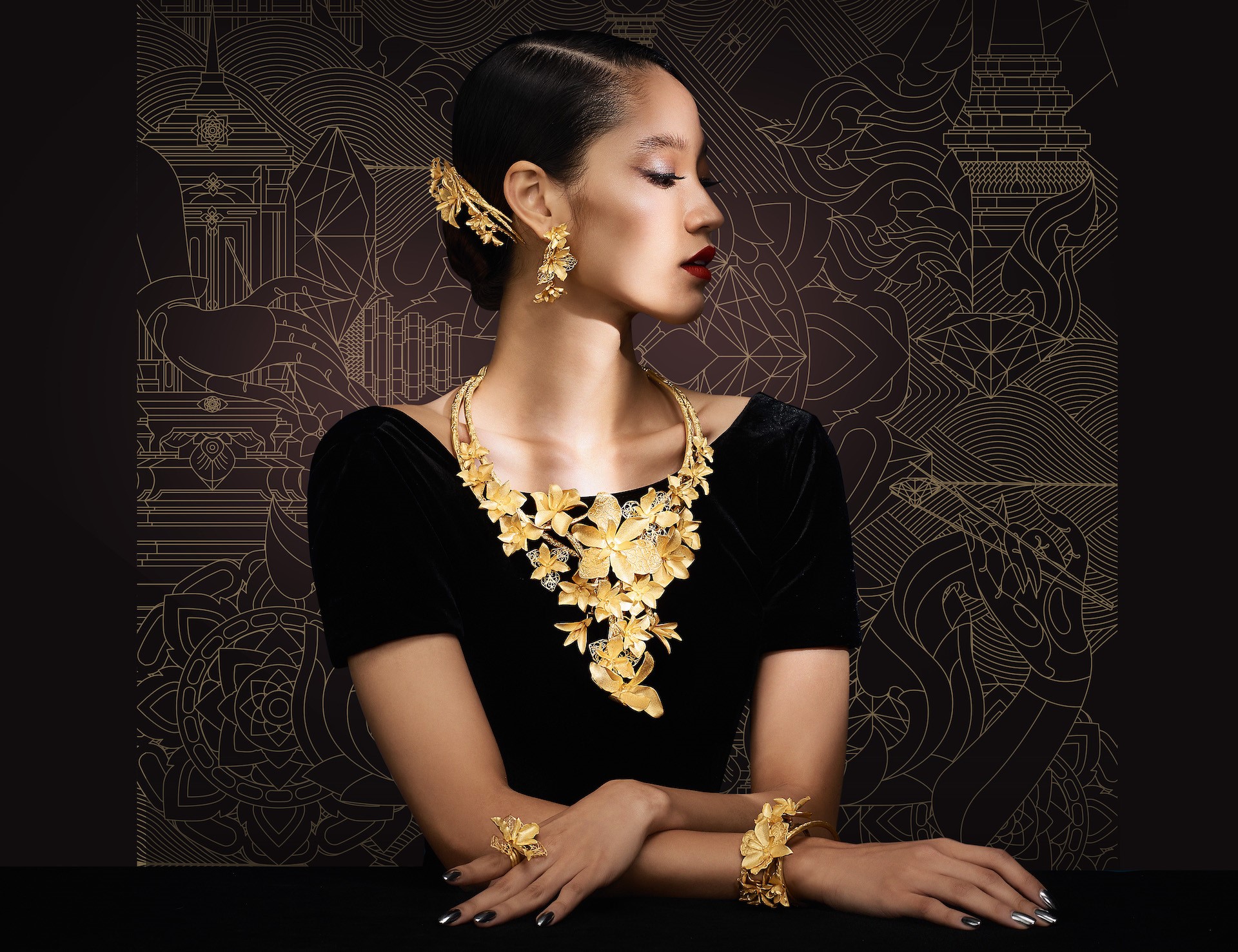 For decades, Thailand has ranked as the world's leading gems and jewelry trading hub. Strategically located right in the middle of the region, the country has been blessed with natural resources, long-standing cultural heritage and craftsmanship that have contributed to Thailand's gems and jewelry making. To celebrate these unique qualities, the Department of International Trade Promotion (DITP), Ministry of Commerce of Thailand, has launched the "Wonders of Thai Jewels", a new global marketing campaign which aims at creating global awareness and establishing Thailand as the trading hub for the world's gems and jewelry industry.
"Gems and jewelry rank as one of Thailand's most exported products, creating over 600,000 jobs. As a major industry of the country, the government has worked towards making Thailand a gems and jewelry hub and a major jewelry manufacturer, from upstream to downstream," said Mr. Phusit Ratanakul Sereroengrit, DITP Director-General.
He adds , "As one of the world's largest jewelry exporting countries, Thailand has an outstanding tradition of high-quality jewelry production. Global jewelry brands have recognized the skills of Thai artisans, and some have made Thailand their manufacturing base for decades. They have benefited from the strong infrastructure, accessible raw material suppliers and, the most important factor, high-quality craftsmanship from a skilled workforce."
Gems and jewelry making is one of the highest forms of art; Thailand has a long history of gems and jewelry making dating back millennia. As a result, the country has been a trusted manufacturing base for global jewelry brands for decades, from multi-billion dollar jewelry companies to high jewelry brands at the Place Vendôme.
The "Wonders of Thai Jewels" campaign captures the essence of Thailand's gems and jewelry industry with a series of fashion jewelry films, featuring Aokbab-Chutimon, the internationally acclaimed Thai fashion model-turned-actor.
The campaign highlights the key advantages of Thailand's gems and jewelry industry:
Heritage – The knowledge of jewelry making has been passed on from generation to generation.
Craftsmanship – Thai artisans embody the cognitive abilities to perform sophisticated tasks of high jewelry making.
Creativity – Unbounded imagination of Thai designers that makes Thai jewelry unique.
Audacity - Skills and creative judgment of Thai artisans for gemstone enhancement, polishing and cutting.
Natural resources – The country's supply of precious materials from pearls to gemstones.
The "Wonders of Thai Jewels" campaign will feature spots across over-the-top media, digital, social media (e.g. YouTube, Facebook, Instagram, Weibo) and directly engage with potential buyers across the world via Thai Trade Center, the overseas offices of the Department of International Trade Promotion (DITP), Thailand Ministry of Commerce.