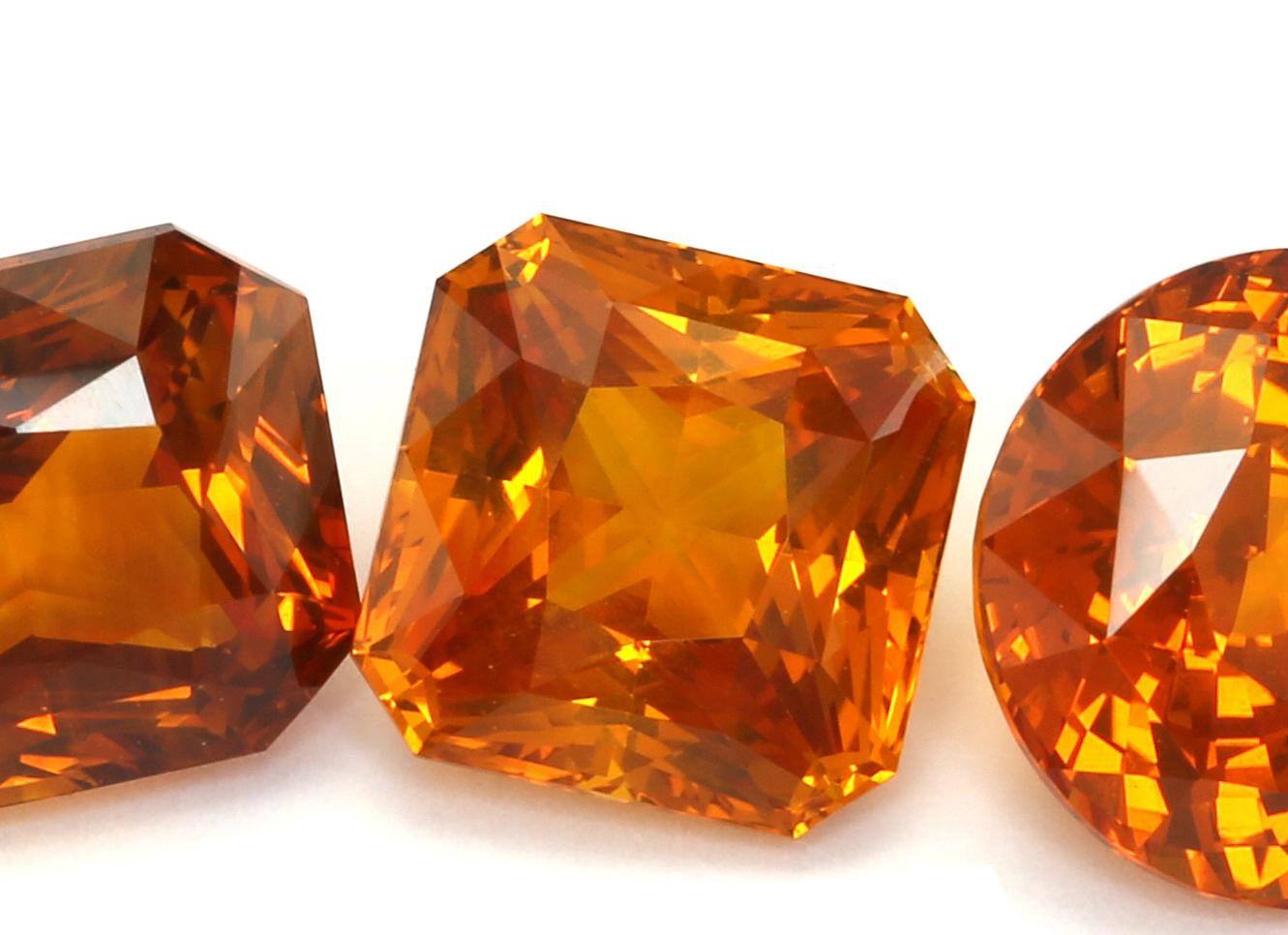 Chanthaboon, or today's Chanthaburi province, boasts a rich heritage. Traces of prehistoric settlements, followed by those of ethnic groups like the Mon-Khmer people, occurred well before the development of towns. Thanks to an abundance of natural resources, latter day settlements flourished and Chanthaburi became famous for a diverse array of products, including fruits, Chanthaboon mats woven from reeds and gemstones.
In particular, gemstones started to gain in prominence when the Gula or the Shan people, who had expertise in gemstones, sought mineral veins from the north of Thailand to Cambodia. They found yellow and green sapphires with a combined shade of yellow and blue at the hills of Khao Ploi Waen and Khao Wua in Chanthaburi, and subsequently built up a gemstone trading settlement during the era of King Rama V. During this time, they trained local people to polish gemstones – a skill that has since been preserved, developed and refined.
After World War II, gemstone trading in Chanthaburi resumed. The industry rapidly grew with the influx of people who came searching for business opportunities, working as miners, polishers and traders. One man, a 30-year-old policeman named Sammuang Kaewwaen, retired from service to try his hand in the industry. He initially failed but on the way to Khao Wua, he spent his last bit of money, 50 baht, on five gemstones found at an old deposit.
He then walked several kilometers to the central rough stone market at the foot of Khao Ploi Waen. One of these gemstones turned out to be a high grade blue sapphire worth 6,000 baht. When combined with the other four, the gemstones were sold for a total of almost 8,000 baht. Sammuang spent this money on cutting and polishing equipment and began learning about rough stones.
One day, Sammuang accidentally broke a star sapphire into two while polishing it. He thus came up with an idea to merge the pieces using borax and heat. During the process, he observed that gemstones would gain more clarity when exposed to heat. Later, in 1968, a large fire broke out in Chanthaburi that affected various stores, including gemstone shops. Some fire-damaged stones were sold to Sammuang, and he again noticed that these gemstones were very clear. Such observation led him to further experiment with heat treatment processes under various temperatures, resulting in the first successfully heated gemstone: a blue sapphire.
With the insight that heat can indeed transform gemstone colors, opacity and inclusions, Sammuang further researched and developed his knowledge to create specific furnaces with optimal temperature adjustments for each kind of gemstone. A new opportunity arose when he bought Ceylon gemstones and heated them into yellow-orange and then dark orange, which eventually put Chanthaburi on the global gemology map and cemented Sammuang's legacy as the "King of Orange Sapphires".
Words by Voralak Suwanvanichkij
Sources:
https://infocenter.git.or.th/en/article/article-20220512
https://infocenter.git.or.th/storage/files/PR_RubyEN_0113.pdf